Posted on
Leave a comment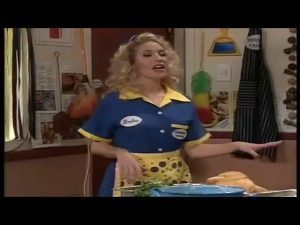 SAUK TV: Vetkoek Paleis Season 5 Episode 1- Terug van Wittebrood
Kyk hier: SAUK TV
Enjoyed this post? Share it!
Posted on
Leave a comment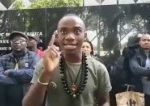 In Paris, in front of the SA embassy, there are members of the LDNA (Ligue de défense noire africaine) calling on blacks in South Africa to kill whites, Chinese and Indians rather than their "black brothers". Members of the organization or black bystanders clap hands.
[embed]https://youtu.be/1M0lQfXMb3k[/embed]
Watch: https://youtu.be/1M0lQfXMb3k
---
Enjoyed this post? Share it!
Posted on
Leave a comment

This black policeman in Welkom, Free State, South Africa, refuses to serve a white Afrikaans member of the public because he speaks Afrikaans, an official language of the Republic of South Africa, which ludicrously has 11 official languages, making it institutionally genocidal…
Enjoyed this post? Share it!
Posted on
Leave a comment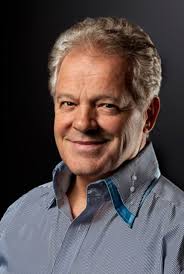 Manuel Escorcio is a well known artist, an Icon in Huisgenoot Skouspel 2009 and a coach of Supersterre in 2010.
An experienced singer of Classical and Popular songs, the ever friendly Manuel Escórcio is well known as the man with the golden voice. It was as a Opera singer that he charmed audiences and grabbed the attention of these audiences but he gained more popularity with his popular music and charismatic stage presence.
Manuel is blessed with a clear and lyrical voice which he views as a gift from God.
Behind the voice is a spontaneous, warm personality a constant optimits with a bubbly sense of humour and a neverending joy for life.
Manuel has earned the following degrees :
M.Mus. Degree in Music. (University of Cape Town) as well as
B.Mus. Degree (University Stellenbosch)
B.Theo. (Helderberg College)
L.R.S.M. (Licenciate of the Royal Schools of Music in London), and
U.P.L.M. (UNISA Performer's
Continue reading…
Enjoyed this post? Share it!
Posted on
Leave a comment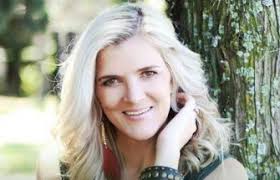 Sorina Erasmus is a multi-talented actress, singer & writer who is known for her brilliant performance as Witbank Flooze (who had a date with Ryk Neethling) in the SABC2 soap 7de Laan.
After completing her LLB degree and doing her masters in law, she studied drama at Technicon Pretoria (TUT). With regards to other television productions she will be seen in June 2009 in the role of the mysterious Natasha on the MNET soap Egoli.
Other television credits include: Dryfsand, Hart van Staal en Begeertes. Sorina also has a list of theatre productions behind her name such as: Haar Hare (directed by Sandra Prinsloo), Leuenverklikker (directed by Tobie Cronje), Assie Kluite Klop (a cabaret written by Sorina herself and directed by Sandra Prinlsoo) and Ons wil Lewe (directed by Sorina herself) – all being performed at festivals such as KKNK, Aardklop & Innibos.
As singer she has already released her debut Afrikaans album, Engel met 'n Angel,
Continue reading…
Enjoyed this post? Share it!
Posted on
Leave a comment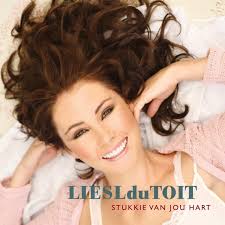 Liesl du Toit (nèè Kriel) is 'n Afrikaanse sangeres. Sy het aanvanklik as lid van die populêre groep Shine4 opgetree. Haar debuut solo-album, Stukkie van jou Hart is in 2010 vrygestel.
Sy het die meeste van die snitte op haar debuutalbum self geskryf (10 snitte self geskryf, 2 is deur ander skrywers). Du Toit het in 2013 in die Afrikaanse musiekblyspel "Pretville" die rol van die verpleegster, Santjie gespeel.
Musiek loop diep in die are van LIESL DU TOIT, en haar reeds bekende gesig is die afgelope paar jaar oral op televisie en in teaters landwyd gesien. Na haar 7 jaar sukses-lopie as deel van die uiters populêre groep SHINE4, het die vier lede besluit om elk sy eie nuwe rigting in te slaan. Liesl se liefde vir Afrikaans en musiek het haar geïnspireer om die groot stap te neem en haar debuut-album bekend te stel.
Stukkie van jou Hart is 'n album waarvan die kwaliteit, oorspronklikheid en afronding waarmee die produksie
Continue reading…
Enjoyed this post? Share it!
Posted on
Leave a comment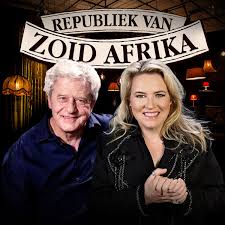 Jannie du Toit – liedjieskrywer en sanger van veral Afrikaanse en Nederlandse kleinkuns – is op 13 Desember 1951 in Heidelberg gebore. Hy neem klavierlesse vanaf sesjarige ouderdom, maar begin kitaar speel op vyftien en het altyd daarvan gedroom om sy lewe lank musiek te maak en te sing.
VROEË LOOPBAAN AS SANGER
Hy het in 1971 as student in 'n pop/rock-groep gespeel, maar ook betrokke geraak by Afrikaanse musiek as lid van die folkgroep TRILOGIE wat in 1975 op die proefuitsendings van SATV hulle landswye debuut maak. Hy voltooi sy B Iuris-LLB by RAU (nou Universiteit van Johannesburg, UJ) maar verlaat die regsberoep in 1980 om 'n musiekloopbaan te begin.
Saam met onder andere Koos du Plessis, Laurika Rauch, Anton Goosen, Louis van Rensburg, Coenie de Villiers en Clarabelle van Niekerk, speel hy 'n belangrike rol in die Musiek- en Liriek/Luisterliedjie-beweging van die laat sewentigerjare. Hy skryf
Continue reading…
Enjoyed this post? Share it!
Posted on
Leave a comment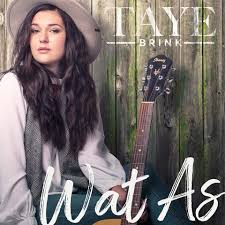 Die opgewekte, voetstamplekker wysie en vrolike lirieke van die sangeres Taye Brink se nuwe liedjie, Wat As, gaan beslis binnekort 'n gunsteling wees op al wat 'n partytjie en dansvloer is. Hierdie enkelsnit is pas vrygestel en reeds besig om die trefferleer op iTunes te klim.
Wat As is geskryf deur ADAM se Hugo Ludik en gaan oor twee mense wat mekaar vind, maar nie seker is of dit ware liefde is nie. Albei besef egter dat hulle nie hierdie kans moet laat verbygaan nie, want wie nie waag nie wen nie.
"Ek glo dat luisteraars beslis by die tema van hierdie snit sal aanklank vind. My doel is om mense te raak met die waarheid wat vasgevang is in my musiek en ek glo dat dié liedjie juis ander sal inspireer om 'n bietjie meer in hulleself te glo," vertel Taye oor haar eerste Afrikaanse enkelsnit wat spog met 'n lekkerluister Country-Pop-aanslag.
"Die liedjie is baie goed ontvang die paar keer wat ek dit tydens 'n vertoning gesing het,
Continue reading…
Enjoyed this post? Share it!
Posted on
Leave a comment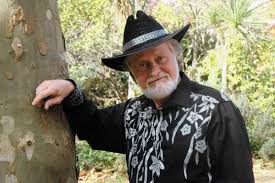 Thomas Albert Berry was born in East London as one of five children. You might ask, who is he??
You will know him as Tommy Dell, the well-known country singer who has been in the music industry for more than fifty years. Tommy has performed all over the country and represented SA twice in the USA at the Country Fanfare Show in Nashville. There he met the famous country artists such as Dolly Parton, Conway Twitty, Crystal Gayle, to name but a few.
He also toured with the Adam Leslie Theatrical Company and worked with e.g. Richard Loring, Eddie Eckstein and Mel Miller.
There is much more to mention but….the news is…that for the first time Tommy is willing to share his story with the public. He won his first singing competition at age 13 and after many interesing twists in his life, made his mark in country music.
In this special show Tommy will share personal highlights, sing songs that he has written as well as songs from other genres.
Continue reading…
Enjoyed this post? Share it!
Posted on
Leave a comment
Suid Afrika se Diva!! maak haar verhoogdebuut op 5 jarige ouderdom en neem gedurende haar skoolloopbaan aan verskeie verhoogproduksies deel. Daarna volg drama studies aan die Universiteit van Stellenbosch waar sy ook sang onderrig ontvang van Prof. George van der Spuy.
Arina woon daarna vir 'n paar jaar in Namibia waar sy bekendheid verwerf met verskeie TV – en Swaruk – musiek en drama produksies en as wenner van 'n nationale musiekkompetisie.
Sy maak haar SA televisie buiging in Spies en Plessis met haar en Jan Spies se liedjie "Rietjiesfluit". Sy vestig haar daarna in Pretoria en haar debuut CD word in 1992 vrygestel. Die album sluit o.a. "Wals van die Somer" en Skatkis vol Drome" in. Op "No Regrets" haar volgende album wat in 1994 uitgereik is, is talle immergewilde, romantiese treffers in Engels en Frans.
In 1996 verskyn 'n Afrikaanse album "Voorbegin" met talle gewilde radiotreffers. Dit word gevolg met die baie
Continue reading…
Enjoyed this post? Share it!